Limbo w. Luumen, She Dives, Silvester, Schultz & Forever, and Astronaut
Lør 30. april 19:00
Limbo v. B-Huset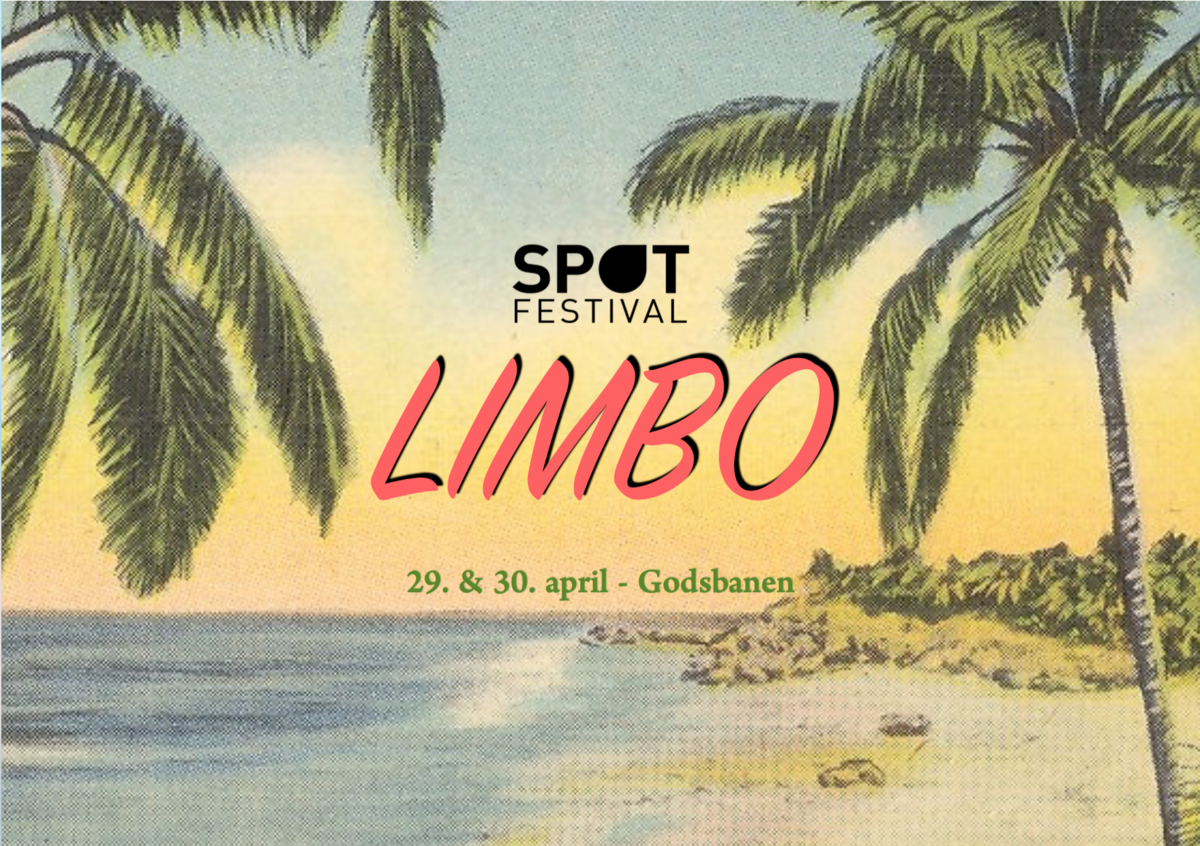 Ni bands mødes over to dage i intime omgivelser i SPOT Festivals baggård.
Lørdag præsenteres følgende navne:
19.00: Luumen (tidligere La La La) er en ny dansk minimalistisk popgruppe, der spiller moderne sjælere med en forkærlighed både for den rå lyd af strenge og træ og elektronisk repetition.

20.20: She Dives Influenced by the soundscapes of William Basinski and Ryuichi Sakamoto and guided by lyrical masters such as Leonard Cohen and Nick Cave, She Dives creates an immersive universe inhabited by intimate stories of human relations and existential doubt.

21.40: Silvester – I Silvesters musik sættes det simple i kontakt med det kosmiske. Forsanger Awinbeh's melodiske mørke croon guider én gennem landskaber der som internettet virker sært fremmede og varmt bekendte på samme tid.

23.00: Schultz and forever – Da Jonathan Schultz udsendte EP'en 'Céline' var det med de spæde spadestik i ind i musikkens og sangskrivningens verden. Og Ep'en, der fik rosende superlativer i pressen, både nationalt og internationalt og gav Jonathan titlen som "Årets Upcoming" af Politiken.

00.20: Astronaut er tidløs sangskrivning, der centrerer sig om de fængende melodier og gode fortællinger. Sangene varierer fra det drømmende og melankolske til det rockede og dansable – dog altid med det energiske sammenspil i centrum.
Find Limbo bag Godsbanen, ved siden af Double Rainbow (ved skatebowlen).
da|/time-table/|Tilbage til liste|0