Phonofile Day Party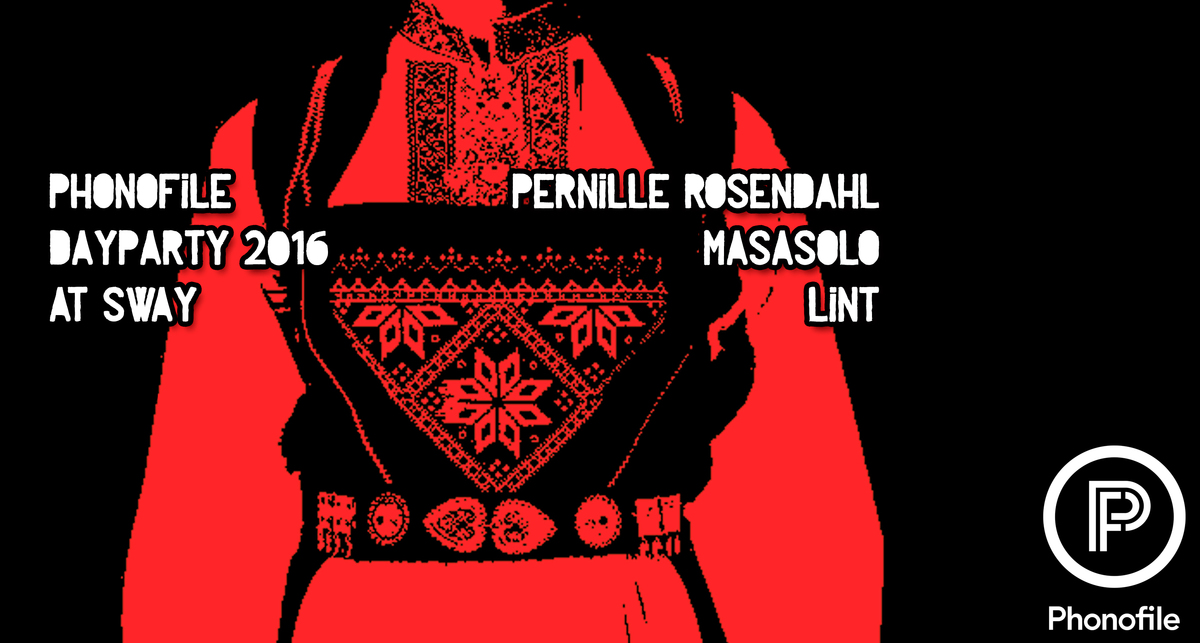 Foto: PR
Once again Phonofile would like to invite you to a Day Party during SPOT festival at the legendary bar SWAY. Stop by for lovely music and good times!
Line up:
13.30: Pernille Rosendahl (DK)
Former lead singer in Swan Lee and The Storm, Pernille Rosendahl, released her debut album "Dark Bird" in April 2016. The album was released in silence, wanting to establish herself as a new and developing artist while she draws on her many years of experience with six albums released to date. Melancholy is her companion on this uncompromising release, and with help from the classic drum machine TR-808, Pernille has formed a unique cinematic universe.
14.15: Masasolo (DK)
"An easy listening type of psychedelia". That's how the US indie blog Earmilk described Masasolo's debut single "Really Thought She Loved Me". A single that spread fast and reached all sorts of corners of the internet. Besides Earmilk, well­-known blogs as Hillydilly and Indie Shuffle all promoted the track, it was charting on Hype Machine and soon Roskilde Festival picked up on it and booked them for this summer's festival.
15.00: Línt (NO)
Post-rock band from Bergen, Norway, exploring dynamic soundscapes from delicate vocal parts to noisy, vigorous walls of guitars. Symphonic melodies meet with elements from trip hop, avant garde and pop. Their visual, atmospheric live shows evoke goosebumps, and have sent them to festival such as by:Larm, Hove and Phonofestivalen. Collaborating with Brian Batz (Sleep Party People, Scarlet Chives) on their debut album «Then They Came For Us», released April 2015, framed their very own sound, and was well received by the critics.
«Beauty that is hard to express in words»
– Nothing But Hope And Passion
da|/time-table/|Tilbage til liste|0